JOIN US FOR OUR SNORKEL & BEACH TOUR
COME ABOARD OUR MOTOR VESSEL 'INNOVATION' FOR AN UNFORGETTABLE SNORKELING TOUR & DAY TRIP TO 

ICACOS ISLAND, 

FAJARDO, PUERTO RICO
Join us on a Snorkel & Beach Tour aboard the motor vessel 'Innovation' as we cruise to the best snorkeling spots and beautiful beaches, on uninhabited Islands that Puerto Rico has to offer!
Sway to the sound of island music as we navigate through clear blue water.
Snorkel among vibrant marine ecosystems.
Explore the secluded Icacos Island.
Sunbathe and swim on a white sand beach.
All while enjoying an unlimited buffet with piña coladas, soft drinks and rum drinks!
PERFECT FOR THE WHOLE FAMILY
Our 'Innovation' Snorkel & Beach Tour is perfect for the whole family. Bring the kids for a beach and snorkeling experience they will never forget. Or, come with your party of friends and have a blast in paradise. Drinks included!
Book Your Adventure Today
WHAT TO EXPECT
Our 36' Tour Boat has all you need for an effortless getaway! Just pack your personal necessities and join us. Food, drinks, and snorkeling equipment are already onboard. 'Innovation' has ample shaded areas, tanning sun decks, and more. Plus, a passionate crew committed to blowing away all expectations!
QUICK INFO
Duration: 6 Hours
Age: All ages are welcome
Skill Level: Easy (Beginners)
Food: Light Snacks and Refreshments Included
Location: Icacos Puerto Rico
Launch Site: Puerto Chico Marina, Fajardo
Open: Monday – Sunday
Activity: Snorkeling in Puerto Rico
Transportation: Optional service available!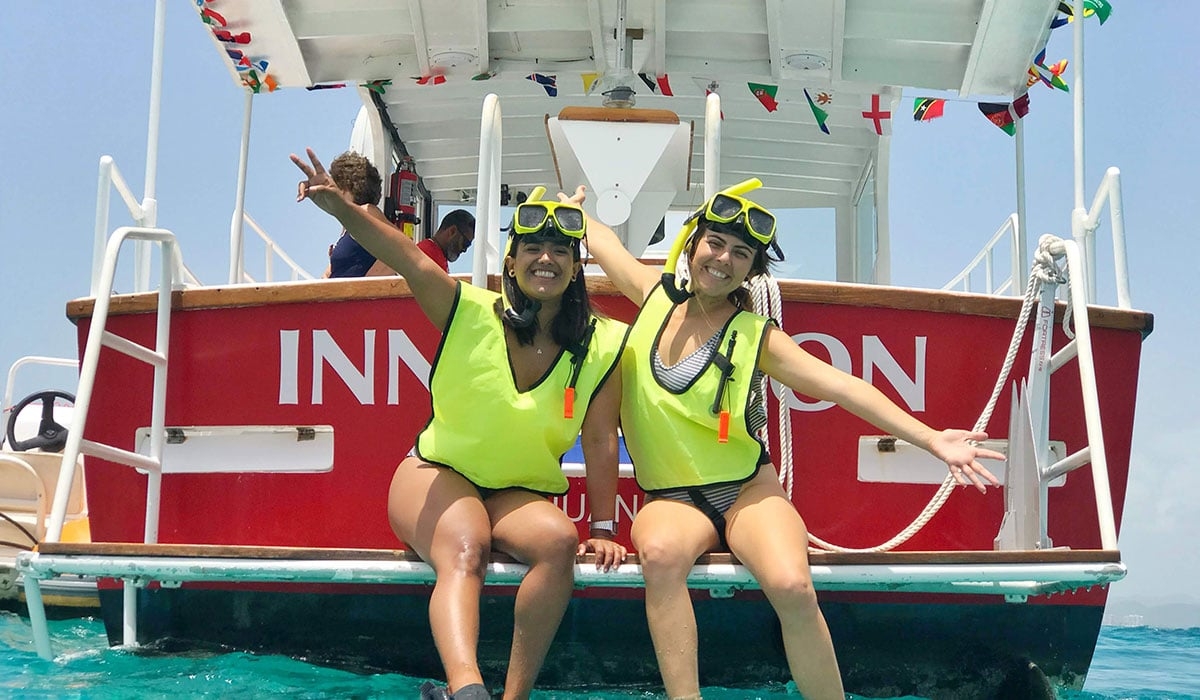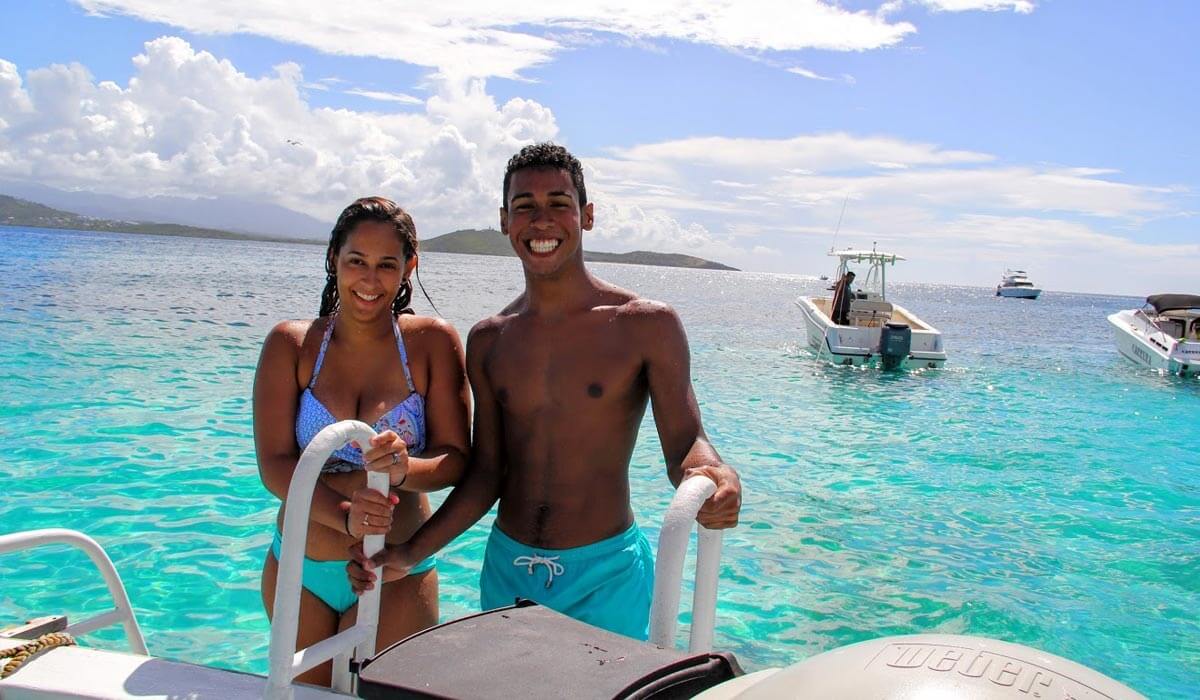 SNORKEL & BEACH TOUR DETAILS
WHAT OUR GUESTS SAY
Cassie S
The staff was very friendly. The experience was enjoyable for the whole family. They worked with the children on board to help teach them about sailing and snorkeling.
Ron L
We have done many snorkeling tour in various places, this tour tops our list. Most "sailing" tours only go to the snorkeling site with the engine running. This tour sailed to and from the beach. We snorkeled at two places and had a two-hour stay on a great beach. Lunch was great and we had plenty to enjoy.
I highly recommend Fun Cat Catamaran if you are in Puerto Rico.
MLHoner
We have had a great trip to Puerto Rico and by far, the best thing we've done is spent a day on the Fun Cat Catamaran with Capt. Jim and his crew. They were all outstanding!!! The ship was beautiful. The equipment was top notch. The lunch buffet, snacks, and drinks were all delicious. The Pina Coladas were awesome!!! And all of the places we stopped were amazing. Do this tour – you will not be sorry!!!